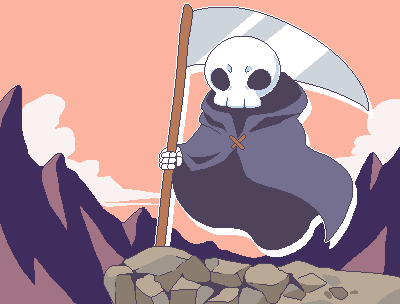 RIP
Stop the reapers from stealing super cute old people's souls and bring them back to their bodies to keep them alive as long as possible!
If you stay alive long enough you may even unleash a wild party!
Made by:
Game and sound design - Eva (which is also me)
Programming - Juan: https://whoone.itch.io/
Art - Nico: https://twitter.com/nichromatic / https://nichromatic.itch.io/
Game created for the Student Game Jam VI, 2016. Theme was "death is good".